Issue
How to access Data Entry, downloading the Data Entry program, and information about creating a Data Entry login name.
Explanation
Crash Magic includes a desktop application providing data entry access to your crash data.  This application provides validation lookups within a field, and a full expression based validations for any criteria you wish to setup for validation.  This is also useful for editing your database, but please keep in mind if you are also importing data, you may overwrite any edits made from the data entry application during importing.  Please contact Pd' Programming if this is a possibility.
Solution
1.  Data Entry Access.  If you do not see a Data Entry button as an option when logging into Crash Magic, it wasn't included in your configuration.  In order to gain access, you will need to contact your Crash Magic administrator.  This person can add new logins to Crash Magic.  If they need instructions for adding a new user, that information can be found here: Steps for adding a user to Crash Magic
One of the options when adding a new user is under the special permissions area to "Enable Remote Access login".  Click that to add a check mark to it. And then click the "Allow Data Entry login".
2. Downloading and Installing the Data Entry program.
Go to our website www.governmenttools.com
Once there, then choose Installers under the Support options:

Crash Magic Desktop Utils.msi.  Choose this file and hit the download button.  Then run it, accepting all the defaults the installer has chosen for you (click through the buttons and finish the install).

3.  Log in to Data Entry by typing in your login and password again, but this time hit the Data Entry button shown next to the Analysis button, a file will download to your machine, choose open / run the file.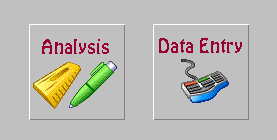 This will download a file to your machine to run.  Hit open.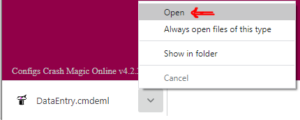 You will be presented with the data entry login screen.  Type in your Login and Password, and choose your group name.  Then select the Login button.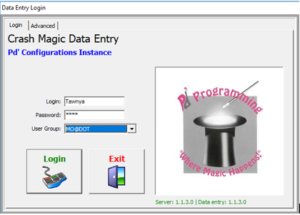 IMPORTANT:  You will not be able to login to both the Crash Magic application, and the data entry application with the same login.  However, you may create a separate login to use just for data entry.  For example, if you have the Crash Magic login for Sam, you can create a login for SamDE.  DE for Data Entry.  If you need information on adding a new user, you can find it above.
For more information on the Data Entry process, please see Data Entry Program.
Was this article helpful?
0 out Of 5 Stars
| | | |
| --- | --- | --- |
| 5 Stars | | 0% |
| 4 Stars | | 0% |
| 3 Stars | | 0% |
| 2 Stars | | 0% |
| 1 Stars | | 0% |